Imagining Tower Hamlets For Ourselves - Community Project by MGF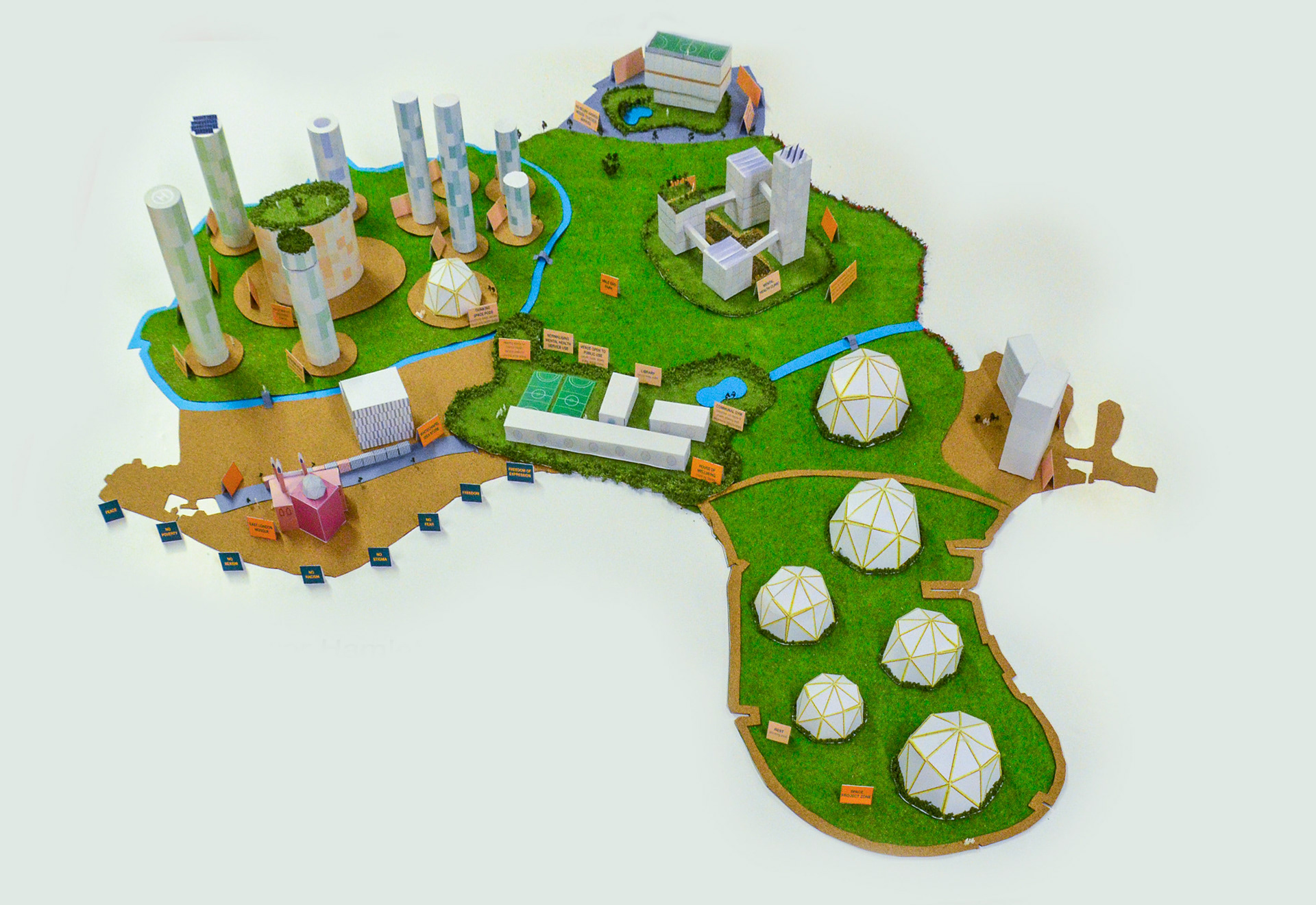 Between October – December 2019 a group of women on the Muslim Girls Fence project at The  Idea Store in Whitechapel planned and constructed a model of a future version of the London borough of Tower Hamlets as they would like it to be.  

'Muslim Girls Fence' is collaboration between the charity, Maslaha, and fencing organisation, British Fencing. The project facilitates spaces at a grassroot level for Muslim girls and women to physically and creatively challenge assumptions relating to their gender, racial, religious and other identities.  


On this project, women began to discuss the way that the problems Tower Hamlets' residents face are often assumed by those who do not live here, rather than considered in conversation with them. For example, Muslims and Muslim women are constantly highlighted as problematic residents in media depictions of the area which is seen as 'segregated', 'deprived' and 'lacking'. 
The women on Muslim Girls Fence have pushed back against such representation. They have shown that their problems are not of their own making. Instead, community spaces and a sense of local cohesion does exist but has been made difficult in Tower Hamlets due to austerity which has destroyed public services and communal spaces; gentrification which has physically and socially divided local people; and racism in the media and from politicians which harms local relationships. 
This model was made to imagine a version of Tower Hamlets that would cater to the women's needs.  Focus on community spaces which provide social, mental, economic and other types of wellbeing and conversation was at the centre of this.  ​
After the initial launch of the display of the model at the Idea Store in Whitechapel, we have toured the display of the exhibition across London, which will continue after lockdown restrictions are lifted. 
Exhibition tour: 
Idea Store Whitechapel - 20th Jan - 16th Feb 2020
City Hall - 17th Feb - 21st Feb 2020
Idea Store East India Dock - 22nd Feb - July 2020