Mapping Sanctuaries - Online Exhibition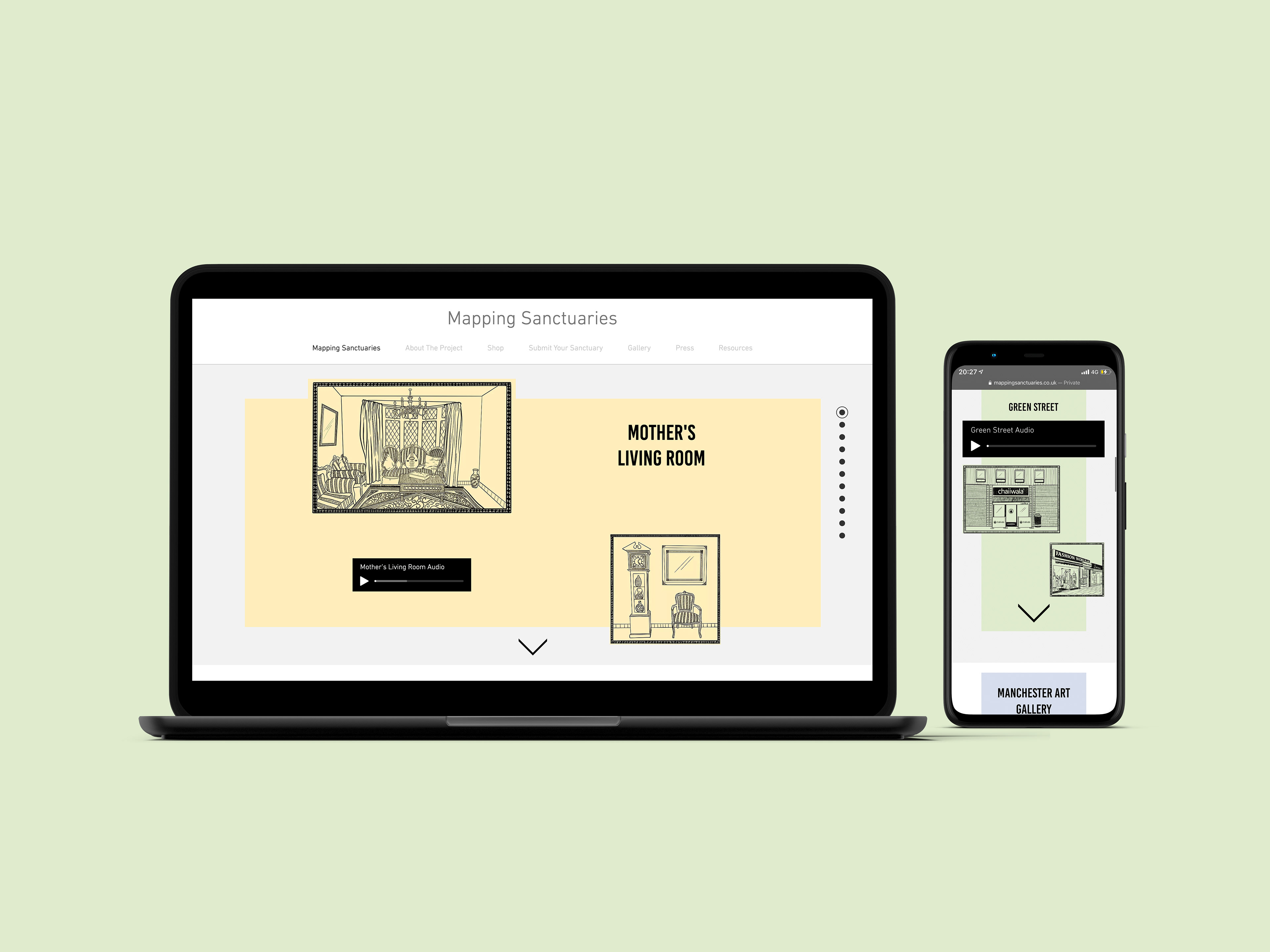 Curator: Mishelle Brito
With rising Islamophobia, fuelled by hateful media rhetoric and State surveillance and criminalisation of Muslim communities, our families and communities often feel unwanted, targeted and both physically unsafe and socially isolated, cautious to fully be ourselves and embrace our heritage and faith within British society. This can foster feelings of isolation and 'otherness' within Muslims, combined with an uncertain sense of identity within diaspora communities.
​
Despite these internal and external conflicts, which have expanded over generations, communities have established and maintained their own safe havens. From the private to the public, these spaces are often improvised and built out of necessity, yet they create a sense of belonging and safety, where multiple identities can exist as one. From the Iraqi import shop down the road to the local mosques to our own homes - the creation of these spaces consciously or unconsciously enhances a sense of belonging and ultimately creates a sanctuary from the realities of life as British Muslims.
​
Mapping Sanctuaries is a collection of digital illustrationsand sound pieces exploring the notions of safety and the spaces that exist between isolation and belonging within Muslim communities. Mapping Sanctuaries aims to platform the voices of British Muslims from different backgrounds to illustrate what these spaces look like, feel like and what they provide physically and emotionally for these communities.
Massive thank you to everyone who participated in the interviews and shared their experiences to make Mapping Sanctuaries possible. 
Alongside the physical exhibition at P21 gallery, all the content is also accessible as an online exhibition. 

​